Have you ever experienced that incredible moment when a timely reminder popped up and saved you from forgetting something important? Maybe it was a reminder for a meeting that you would have completely overlooked, or a notification that reminded you to pay your bills on time. 
We've all had those moments when a well-timed reminder came to our rescue. Whether it's a work deadline, an appointment, or a hearing date, reminders play a crucial role in keeping us on track and organised. But have you ever wondered why reminders have such a profound impact on our behaviour?
The Power of Reminders
People often share stories of how a simple reminder helped them avoid costly mistakes or missed opportunities. It could be as mundane as a reminder to bring an umbrella on a rainy day or as life-changing as a reminder to submit an important document before the deadline. These anecdotes underscore the real-world impact of reminders in shaping our behaviour and influencing the outcomes of our actions.
Reminders work by triggering our memory. When we set a reminder, we're essentially priming our brain to retrieve and recall information at a specific time or in a specific context. This process is known as memory retrieval and it plays a crucial role in shaping our behaviour. The mere act of being reminded of a task or event activates the relevant neural pathways associated with that memory, making it more accessible and easier to recall.
In a way, reminders act as gentle nudges that keep us on track and ensure we follow through on our intentions. They help us bridge the gap between our intentions and actions, overcoming the common human tendency to forget or procrastinate. With reminders, we can stay accountable to ourselves and increase the likelihood of completing tasks and meeting deadlines.
From the simple act of setting an alarm to wake up in the morning to using digital tools to remind you of important events or appointments, reminders have become an integral part of our routines. They provide structure, support and guidance in a world filled with distractions and competing priorities.
Paper to Digital
When we think about reminders, the image of sticky notes on our desks may come to mind. While these physical reminders are effective in certain situations, they may not always be practical, especially when we're on the go. That's where digital reminders come into play. With the advancement of technology, we now have a wide range of tools and apps that provide us with timely automated digital reminders right at our fingertips.
Manage better with Manage My Lawsuits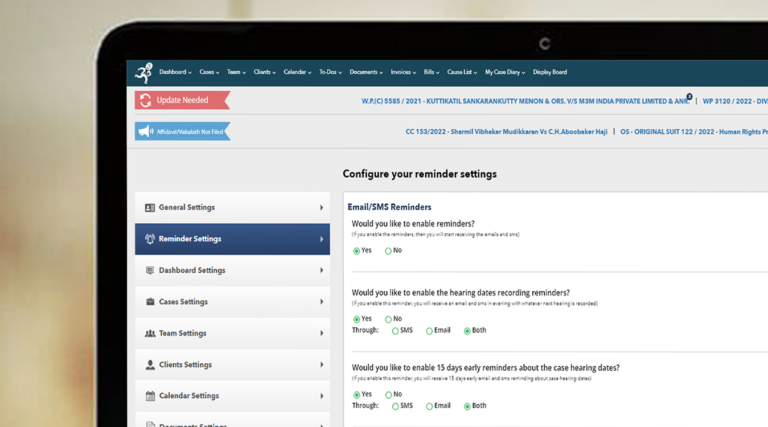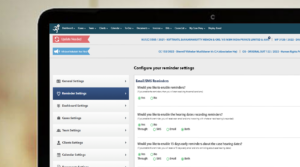 By embracing the power of reminders, we can unlock the potential for both personal and professional success. Imagine never missing an important deadline again or always remembering to complete essential tasks. With the right reminder system in place, you can supercharge your productivity and achieve your goals more efficiently.
At Manage My Lawsuits, we understand the significance of reminders in managing your legal matters effectively. Our platform integrates powerful reminder functionalities. Whether it's court order deadlines, contract renewals, or any other important dates, Manage My Lawsuits ensures that you stay on top of your legal obligations with timely reminders and alerts.
With Manage My Lawsuits, you can set up customised reminders that align with your specific needs. Say goodbye to missed deadlines and unnecessary stress. Don't let anything slip through the cracks.   Embrace the power of reminders and unlock your true potential for success, both personally and professionally. 
Get a Free Demo of Manage My Lawsuits - A Powerful Litigation Management Software
We know this software is one of the best legal case management software but seeing is believing. Please submit the following form and we will call you back.
---
© Copyright Manage My Lawsuits, 2023. All Rights Reserved.