Manage My Lawsuits' invoice management simplifies and adds structure to the client invoicing process.
Send professional, elegant letterhead PDF invoices to clients in a matter of seconds. Add client name, invoice number, date of issue, unit cost and applicable tax to create a neat and instantly understandable invoice. Add notes on issues you wish to communicate to your client. Expect to make changes to the invoice? Save it as a draft and email at a later time or date.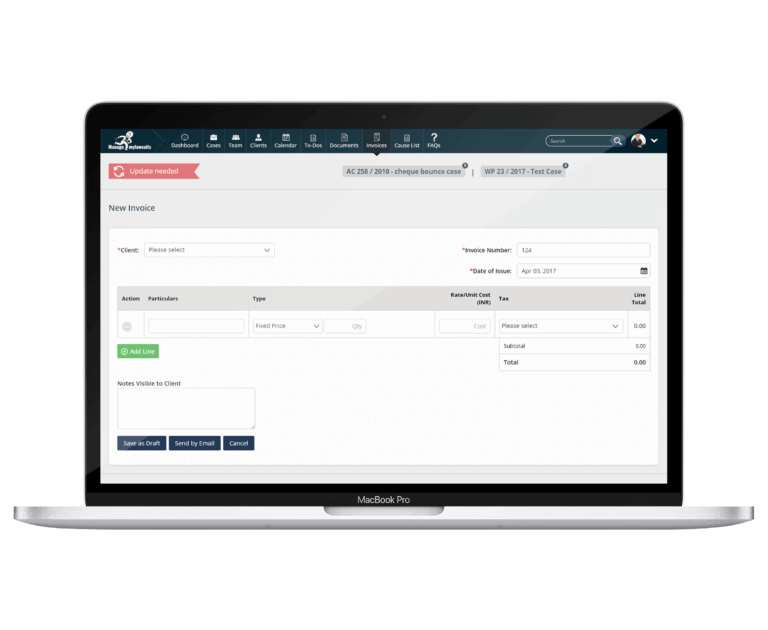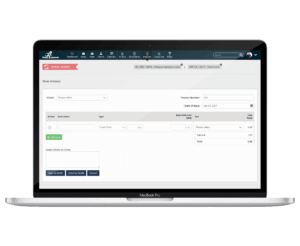 Literally all invoicing software these days come with payment reminders. Our software also allows you to send payment reminders to clients. You can view the payment reminder history to gain a complete view of prompt and late payers. Additionally, the software also helps you to record how payments have been made. You get a complete picture of actions taken from your side and response from client's side. See a sneak peek of how this feature works below.
You can view invoices by each client, and get details such as total invoiced amount, total paid amount, balance due and invoice by type (draft, sent, paid, partially paid, draft and partial), as well as each invoice for the particular client, with date of issue, total amount and balance due. As a single point of reference for invoices, Manage My Lawsuits removes the stress from legal billing.
Get a Free Demo of Manage My Lawsuits - A Powerful Litigation Management Software
We know this software is one of the best legal case management software but seeing is believing. Please submit the following form and we will call you back.
---
© Copyright Manage My Lawsuits, 2023. All Rights Reserved.