User management is a critical part of organizing and keeping track of cases assigned to each individual lawyer. It is also a means of ensuring role-based access and control, ensuring that the required levels of privacy and collaboration are facilitated clearly.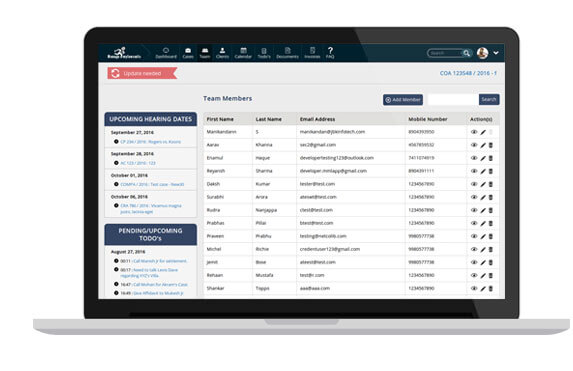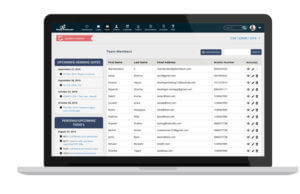 View every team member's cases, including case reference number, case title, clients and next hearing date
See which groups team members are a part of
Edit and update profiles
Add and delete members
Search for members by name, email address or mobile number
Clients can form perceptions about your firm from a number of things, from how you handle your case to how you manage your relationship with them as well as smaller details such as the look and feel of your invoices. Manage My Lawsuits not only creates professional invoices but also allows you to add or edit your business information to build out a company profile that you want to convey.
Get a Free Demo of Manage My Lawsuits - A Powerful Litigation Management Software
We know this software is one of the best legal case management software but seeing is believing. Please submit the following form and we will call you back.
---
© Copyright Manage My Lawsuits, 2023. All Rights Reserved.