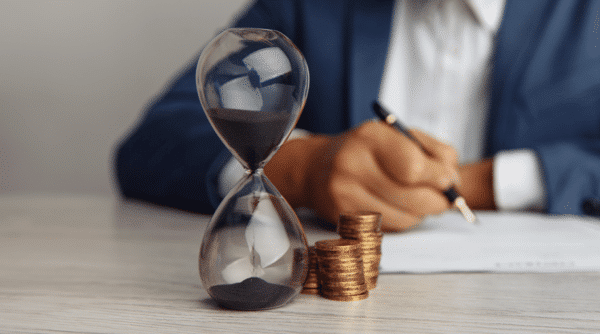 Optimising Legal Practice: Enhancing Time and Expense Tracking with Case Management Software for Small Law Firms
September 23, 2023
In legal practice, every minute counts. Small law firms are usually faced with the challenge of achieving more with fewer resources. The tasks of accurately tracking billable hours, managing expenses and maintaining efficient operations can be overwhelming. However, in this age of digital revolution, the solution lies in harnessing the power of case management software.
Law firm management software for small firms
Small law firms can transform their time and expense tracking processes, thanks to the capabilities of cutting-edge case management software. By embracing technology, firms can position themselves as leaders in the ever-evolving legal landscape.
Precise Time Tracking for Billable Hours
Billable hours are the lifeblood of many law firms and accurate time tracking is essential to ensure that no valuable work goes unnoticed. Manual methods of time tracking are not only prone to errors but also time-consuming, often leaving lawyers with the task of reconstructing their activities from memory. Case management software offers automated time tracking features that effortlessly record the time spent on each case. This not only ensures accuracy but also maximises revenue.
Effortless Expense Recording
Beyond billable hours, expenses are another crucial aspect of legal practice. From travel expenses to research costs, accurately recording expenses is vital for transparent client billing and internal financial management. Case management software simplifies this process by allowing lawyers to input expenses in real-time and attach relevant receipts. This ensures that no expense is overlooked, and clients are presented with a clear breakdown of incurred costs.
Streamlined Invoicing and Billing
Preparing invoices manually can be a tedious process, often leading to delays and potential errors. Case management software automates the invoicing process, generating professional invoices based on tracked time and expenses. This saves time and enhances the professionalism of your firm's billing practices, fostering client trust and satisfaction.
Enhanced Resource Allocation
Effective time and expense tracking provide invaluable insights into the allocation of resources across cases and projects. This data-driven approach enables small law firms to identify trends, assess the profitability of different cases, fix leaks and make informed decisions regarding resource allocation. By optimising resource distribution, firms can improve efficiency and deliver better outcomes for clients.
Help Your Business Grow With Manage My Lawsuits
Manage My Lawsuits offers a comprehensive solution tailored for small law firms. Our software not only simplifies time and expense tracking but also synchronises case posting dates with court schedules, automates reminders and facilitates collaborative case management. With Manage My Lawsuits, small law firms can optimise their operations, provide superior client service and establish a strong foundation for growth.
Help your firm operate at full potential with Manage My Lawsuits. Embrace efficiency, accuracy and a client-focused approach that sets you apart in the competitive legal landscape. Elevate your practice, streamline your processes and position your firm for success in the digital age.
Get a Free Demo of Manage My Lawsuits - A Powerful Litigation Management Software
We know this software is one of the best legal case management software but seeing is believing. Please submit the following form and we will call you back.
---
© Copyright Manage My Lawsuits, 2023. All Rights Reserved.